With the support of key international RPA software partners, Novelis was able to design Novy POM, an agile and modular smart automation solution, for its clients. This is why we are now able to provide a tool with exceptional automation and innovation capabilities.
Our technical partners
We use the Amazon Web Services Cloud to host Novy POM
AWS is the most comprehensive cloud provider globally
, offering as many regions including low latency availability zones with high throughput and networking redundancy. In 24 geographies scattered around the world, AWS has 77 availability zones and has announced opportunities to add 18 zones and six AWS territories in Switzerland, Indonesia, Japan, India, Australia and Spain. It was Gartner that recommended the AWS territory/availability zone model approach for running enterprise applications that require a high level of availability.
Translated with www.DeepL.com/Translator (free version)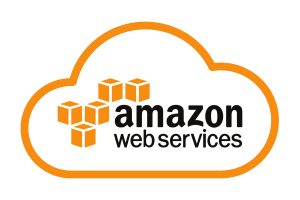 A French server hosting company, OVHcloud has also moved into cloud computing since 2010. With its 20 Tbit/s private fiber optic network, OVH also owns 31 datacenters and 34 PoPs enabling it to manage growing data volumes. In addition to optimizing the availability, stability and redundancy of its infrastructure, OVH has doubled the links at each routing point. OVHcloud is one of the solutions with a Security Visa from the French National Agency for Information Systems Security (ANSSI), which is highly recommended. This recognition allows us to attest to the high level of IT security and the quality of security of the SecNumCloud qualification of its Hosted Private Cloud solution. The ANSSI Security Visa ensures that sensitive and strategic data is securely hosted in the cloud in France.
We have a privileged partnership with ABBYY, which allows us to integrate its module with guaranteed license transparency into Novy POM. By designing Novy POM and thanks to our business model based on the consumption of the API, our ambition was to allow a greater number of organizations to access OCR and process automation solutions.
Novy POM's intelligent document processing is powered by ABBYY Flexi Capture. It is the LAD/RAD platform combining the best of machine learning, advanced recognition and natural language processing (NLP) technologies. The tool can handle any workload from a single ad hoc document to multiple documents requiring a high level of service, and process documents of any type, from simple forms to complex documents without a master. FlexiCapture powers content management applications such as BPM and RPA by orchestrating the process from acquisition to delivery. This enables organizations to focus on customer service, compliance, competitive advantage, and cost reduction, among other things.

In order to manage leading RPA solutions, Novelis has designed Novy POM in partnership with leading RPA vendors.